Teri Culletto, aka the Vineyard Baker, creates art with focaccia bread as her canvas. Using fresh herbs and vegetables, she has crafted a series of Vincent van Gogh-inspired loaves she calls Van Dough that features floral imagery as both a way to add surface decoration and flavors to her baking.
Culletto began to think of focaccia as a vehicle for art in 2018 after being asked to teach an adult education class at her local learning center. "In preparation for the bread class," she tells My Modern Met, "I began studying the history and origins of focaccia. I discovered that the word focaccia is Latin for 'from the hearth.' Those words, so warm and inviting, stuck with me." It inspired her to create a class that reflected that feeling, and she structured the session around freedom and creativity. She gave her students veggies, herbs, seeds, and spices to put on the top of their bread. "That class turned out to be a collaborative of artists and bakers all in one."
Later that same year, Culletto had another experience that informs her bread making today. As a frequent visitor to the Museum of Fine Arts in Boston, she was captivated by their Van Gogh exhibit. "As art tends to do, I was inspired," she recalls, thinking, "Why not try it?" Between Van Gogh's iconic Sunflowers painting and her backyard garden, Culletto created her first Van Dough focaccia using fresh peppers, cherry tomatoes, scallions, chives, and more.
The resulting loaf of bread, as delicious as it was, was like a piece of art to Culletto. "This became my new favorite bread to make," she says. "Through the months and seasons, I would see something in nature, a field of poppies or vines of grapes or in a museum exhibit and be inspired to convey them through bread art."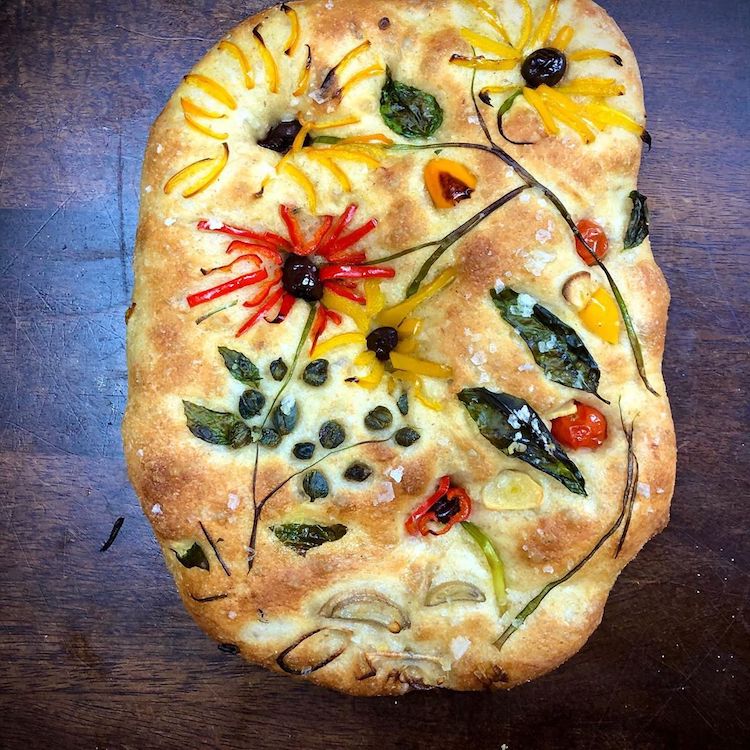 Source: mymodernmet.com