The National Museum of Contemporary Art (EMST) in Athens opens for the public on Friday, February 28, ahead of its official inauguration before Easter in April, Culture Minister Lina Mendoni said on Monday.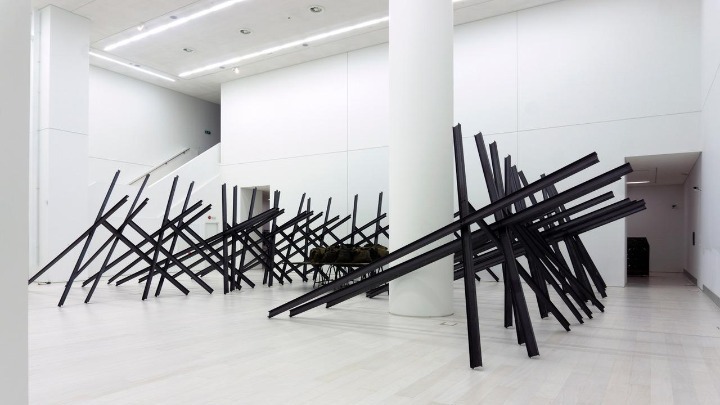 At a press conference, Mendoni called the Monday announcement "a historic day," and stressed that it is her ministry's immediate priority as well as the prime minister's volition, to transfer the building's ownership to EMST, and she mentioned that the building is currently leased by Attiko Metro SA. with a 50-year contract signed in 2002.
Ahead of its official April inauguration the ministry of culture will have appointed a director for a two-year term and by 2020 will launch an international competition, which will see the appointment of the director of the National Museum of Contemporary Art, said the minister.
The ministry of culture will increase the EMST budget for its operating expenses, in particular for the necessary staff recruitment and provide funding for periodic exhibitions and the purchase of works of art by the EMST director, she added.
She also spoke of the total public expenditure on the building, amounting to 44,625,440 euros, which covered part of the exhibition program. The amount came from NSRF 2007-2013 funds, state funds and a 3 million euros donation from the Stavros Niarchos Foundation for the museum's equipment.
The current exhibition presents 172 works by Greek and foreign artists, out of a total of 1300 works listed in the permanent collection.
Admission to the National Museum of Contemporary Art is free for a trial period.