The Roma settlement at Nea Smirni near Larissa, central Greece, where dozens of people tested positive for Covid-19, has been quarantined for the next 14 days, said Civil Protection Deputy Minister for Crisis Management Nikos Hardalias during a daily briefing on Friday.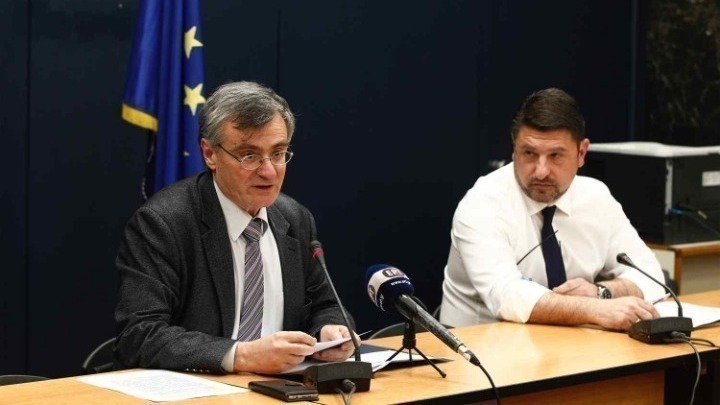 Speaking after the Health Ministry's coronavirus spokesman Sotiris Tsiodras, Hardalias added that all open-air markets (laikes agores) and street trade in the region of Thessaly are banned for the next 14 days.
Both Hardalias and Tsiodras flew by helicopter to Larissa on Friday to coordinate the authorities' response.
Larissa region
Testing for Covid-19 will be also carried out in the municipalities of Tirnavos, Farsala and Sofada, while mediators will be appointed in these areas to assist in the better coordination between Roma and local mayors for any additional emergency measures.
The rapid spread of Covid-19 at the Roma camp "is a typical example of how vulnerable the situation with the coronavirus really is," he underlined.
Authorities have also secured the supply of food and medicines for the Roma camp, while health inspections will be carried out at the refugee accommodation facility at Koutsochero, Larissa.
Friday stats
The Health Ministry's coronavirus spokesman and infectious diseases professor Sotiris Tsiodras on Friday evening announced 56 new confirmed cases of Covid-19 in Greece in the last 24 hours, and 4 new deaths.
The Covid-19 infections total in Greece stands at 2,011. Of these, 525 were infected abroad and 776 in Greece.
Deaths total 90 since the start of the outbreak, of whom 89 pct had underlying health issues or their average age was 70 or over.
Some 77 patients are being treated in Intensive Care Units. The average age of these patients is 67 years, 14 of these are women, while a 75 pct of all ICU patients have underlying health issues or are at least 70 years of age.
A total of 15 people have so far been discharged from ICUs.
So far 35,432 diagnostic lab tests for Covid-19 have been carried out nationwide.