The flag of Spain has been flying on the Greek parliament building as of Friday, alongside the flags of Greece and the European Union, in a gesture of support and solidarity for the people of Spain and the difficult ordeal they are going through during the coronavirus pandemic.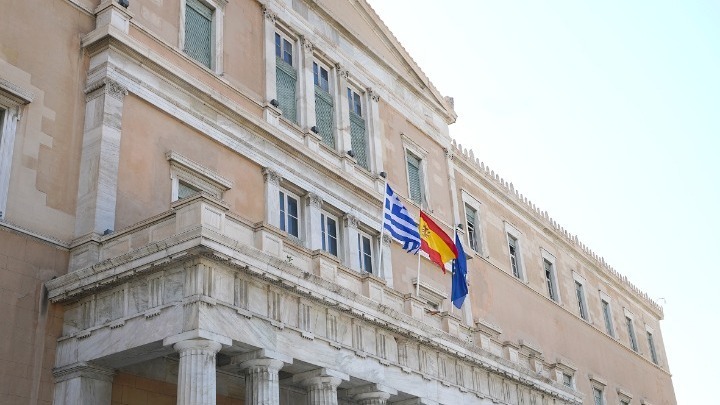 Based on a decision by Parliament President Konstantinos Tasoulas, the parliament building will fly the Spanish flag for the next three days, while the parliament building will be illuminated at night with the colours of the Spanish flag.
At a symbolic event held at the Greek parliament, Tasoulas accompanied Spanish Ambassador Enrique Viguera to the monument of the Unknnown Soldier, where they paid tribute to the national emblems of both countries in the presence of Foreign Minister Nikos Dendias and Alternate Foreign Minister Miltiadis Varvitsiotis.
The parliament president earlier on Friday attended a similar event at the Foreign Ministry in Athens.