Prime Minister Kyriakos Mitsotakis is scheduled to depart for a trip to Saudi Arabia and the United Arab Emirates on Sunday afternoon, during which his aim is to attract investments and expand economic and regional cooperation..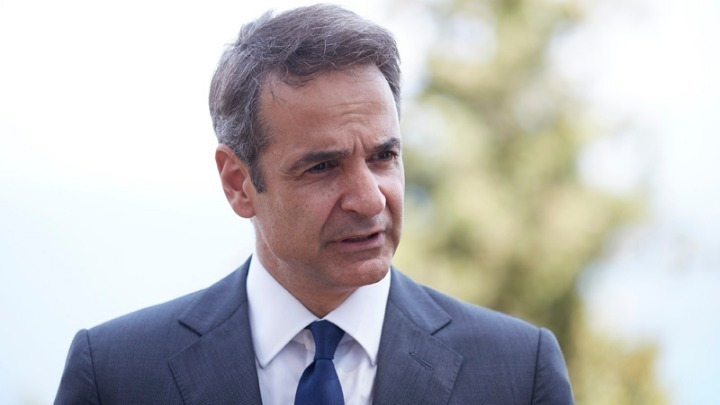 The prime minister will be accompanied by Development and Investments Minister Adonis Georgiadis and Deputy Foreign Minister for Economic Diplomacy and Openness Kostas Fragogiannis.
Government sources said that the visits conclude a round of trips carried out by the prime minister to support investments, which have already brought significant results in terms of the country's image in international markets and in terms of investment interest.
During his meetings in the two countries, Mitsotakis will state his intention to rapidly eliminate any obstacles in current processes for economic cooperation between Greece and the two countries, allowing this to grow.
In terms of regional cooperation, he is to point out that this helps establish peace and stability at a time when there are constantly challenges in the Mediterranean, the Middle East and the Gulf that require coordination.
Greek companies that are outward-oriented are expected to benefit from closer economic cooperation, through participation in major development and construction projects in both Gulf states.
During his meetings, the prime minister is also expected to discuss geopolitical issues, though it was planned prior to the latest development concerning Turkey and Libya.
Among his planned meetings is that with the Saudi Crown Prince Mohamed bin Salman bin Abdulaziz al Saud in Riyadh on Monday, followed by a meeting that will with Saudi Minister of Commerce and Investments Majid bin Abdullah Al Qasabi, attended by delegations from both countries. The Greek premier will then meeting the governor of the Saudi Public Investment Fund Yasir Othman Al-Rumayyan.
On Monday afternoon, Mitsotakis will attend a dinner given in his honour by Saudi Arabia's King Salman bin Abdulaziz al Saud, which will be followed by a bilateral meeting in the presence of delegations.
The Greek prime minister will depart for Abu Dhabi on Monday night, where he is to meet the head of the Abu Dhabi Investment Authority Sheikh Hamed bin Zayed Al Nahyan, followed by a meeting with the Abu Dhabi Emirate Crown Prince Sheikh Mohammed bin Zayed Al Nahyan.