Turkey must turn theory into practice, government spokesman Stelios Petsas said on Saturday in an interview with Open TV commenting on Turkey's decision not to allow migrants to cross the Aegean sea.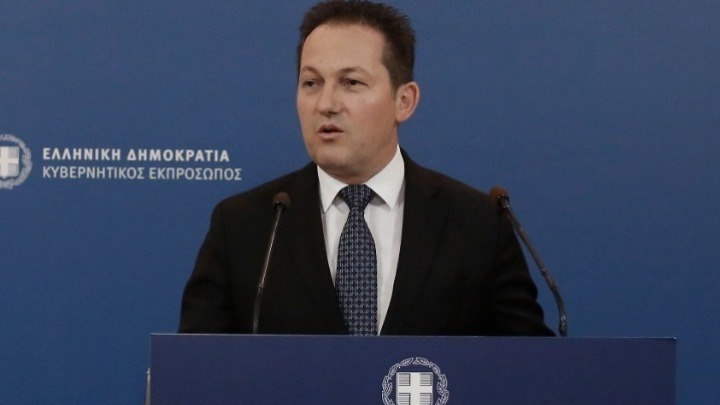 "Greece has Europe on its side. Greece must protect its borders. We are not blackmailed from Turkey or anyone else. Therefore it is in Turkey's insterest to change its own stance," Petsas said.
Petsas also accused the Turkish president and his ministers of spreading fake news.
Stressing the need for revision of the Dublin Regulation and the EU-Turkey Agreement, the government spokesman stated: "A diplomatic marathon has already been announced in the coming days and we are waiting to see how it develops. On Monday, the prime minister will meet with German Chancellor Angela Merkel and on Tuesday with Austrian Chancellor Sebastian Kurz. Regarding refugee-migration, we are on the same grounds with Germany in order to proceed with a Dublin 4 review in August, not now, which will definitely have a burden sharing mechanism."
Petsas also referred to the crisis in the health sector due to the coronavirus:
"We are giving priority to public health. However, this priority entails a financial cost and therefore there must be horizontal measures to support the economy. We have a Legislative Act that sets the framework for the worst case scenario. Depending on how this scenario evolves, measures will be taken. At this time, we are assessing the extent to which the measures should be implemented. The aim is to address the main problem of demand, which is falling: Firstly, because tourism flows are diminishing. Secondly, because there is uncertainty and people refrain from consumption. Thirdly, because they are forced to close some businesses or have a smaller turnover. We will increase demand with horizontal measures and target some specific sectors."
Petsas also did not rule out the closure of schools and stressed that further measures are being considered.