George Averoff was a Greek businessman and one of Greece's greatest national benefactors. On this day in 1899, Averoff passed away and to mark the occasion, we take a look back at some of his greatest achievements.
Early Life:
George Averoff was born on August 15, 1818 in Metsovo (Epirus, Greece, then Ottoman Empire). He was the youngest of five brothers in the family and his parents appointed him a teacher at the local school. He, however, was a restless spirit and preferred to seek his fortune abroad.
At the age of 22, Averoff went to Cairo to work close to his brother, who owned a textile shop. He quickly spread his wings and initially engaged in agriculture, renting estates near the Nile. He then engaged in the wheat trade in Russia and in 1866, founded a trading and banking house in Alexandria.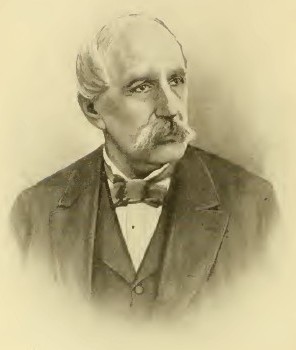 Philanthropic work:
Averoff quickly emerged as one of the richest Greeks in the diaspora, with a fortune exceeding 100,000,000 drachmas.
His first donations were made to the Greek community of Alexandria with the establishment of a high school, a girls' school and a hospital.
Afterwards, he took care of his special homeland, Metsovo, where he allocated 1,500.00 drachmas for public works.
With this money:
The Technical University of Athens (NTUA) was completed.
The Military School of Evelpidon (today the Courts of Evelpidon) and the Prisons were built on Alexandras Avenue (in the area where today stands the Megara of the Supreme Court and the Court of Appeal).
The statues of Patriarch Gregory V and Rigas Feraios were erected at the Propylaea of ​​the University of Athens.
The ancient Panathinaiko Stadium was rebuilt, in view of the 1896 Olympic Games, a technical achievement for its time.
Death and Legacy:
Averoff died on July 15, 1899 in Ramlech, Alexandria and his grave is in the First Cemetery of Athens.
He left a fortune estimated at 31,000,000 drachmas. Most of it was donated to public purposes such as:
2,500,000 in favour of the National Fleet Fund for the construction of a warship that would bear his name. This is the battleship "Averoff," which dominated the Aegean during the Balkan Wars.
1,500,000 in favour of the Greek community of Alexandria.
500,000 for the establishment of an Agricultural School in Larissa.
500,000 in favour of the NTUA.
500,000 in favour of the Athens Conservatory.
900,000 in favour of the community of Metsovo.
1,000,000 for the completion of the Panathinaikos Stadium.
The Greek state, as a sign of gratitude to this national man, erected his statue in front of the Panathinaikos Stadium.
Source: San Simera.