Financial tools providing up to 15 billion euros in liquidity to the real economy have been activated by the Ministry of Development and Investments, Minister Adonis Georgiadis said on Wednesday.
Speaking at the joint press briefing with the Ministers of Economy, Labor and Tourism on the government's overall post-coronavirus economic recovery plan, he said that some 2 billion euros in loans will be provided through the Hellenic Development Bank's (EAT) business financing program TEPIX II to companies affected by coronavirus pandemic measures.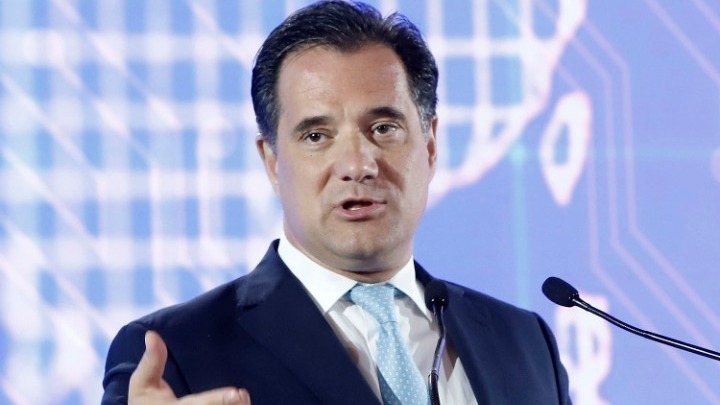 This program was relaunched on Wednesday, he said, and by noon of the same day some 40,000 new applications had been submitted; the interest rates will be subsidized by 100 pct for the first two years.
Another, 7-billion-euro program will be activated in June, the minister added, to provide bank loans to companies, with 80 pct of the capital guaranteed by the government.
A series of funding tools for development investments being planned are expected shortly, with the government funding up to 1.28 billion euros, while the value of the projects will rise to 5 billion euros.
Furthermore, large-scale investments will be financed through the development fund with an additional 2.7 billion euros, on top of the 2.5 billion euros already distributed.
Four Public & Private Partnership (PPP) projects have been approved with a budget of 350m euros, while a new announcement is expected in June for an additional 1.5 billion euros for PPPs.
In cooperation with the relevant ministries, some 40 large-scale projects totaling 6 billion euros are soon expected to take off, he said.
Finally, Georgiadis on Wednesday signed off on two open calls for two entrepreneurship state subsidy programs, one larger companies, worth 350 million euros and another one for smaller ones worth 150 million euros.