The restrictions on people's movements due to the coronavirus pandemic have been an unexpected bonanza for amphibians such as frogs and toads, who can now cross roads undisturbed in search of wetlands. Nature's cycle continues and the coronavirus appears to be good for wildlife, especially the amphibians that are usually squashed and killed in large numbers by cars at this time of year, in their attempt to cross roads and find mating grounds.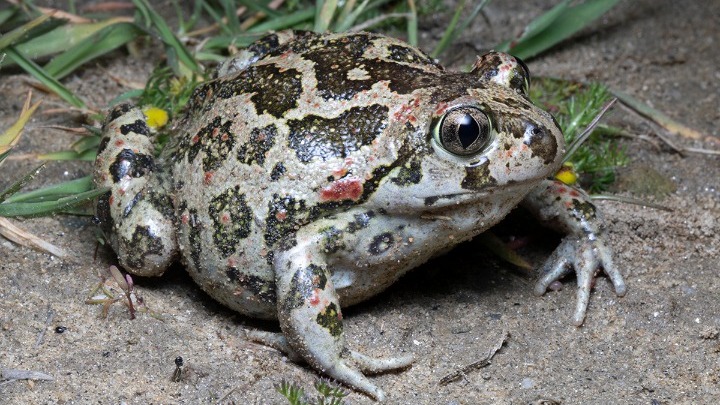 Among the species benefiting is the very rare Pelobates toad, or eastern spadefoot, an elusive amphibian of the Greek fauna which is protected under the national and the international laws and is on the "Red List" of Greek vertebrates, as the precise number and condition of its population is unknown.
"This year, with the low human traffic, the amphibians that will be killed while attempting to cross the roads are less than in other years and this may contribute to an increase of their population in the next years," said biologist and member of the Greek Herpetological Society Ilias Strahinis.
"We should not forget that amphibians are the farmer's and the cattle breeder's friend, as they feed on insects and other invertebrates, among them caterpillars, grasshoppers, locusts and ticks that are harmful for crops and cattle," he pointed out.
Specifically for Pelobates, the quarantine may contribute to an increase of its population, especially in the region of Thessaloniki, as the reproductive period began and male Pelobates toads are now in search of a mate.