For the worldwide celebration of Earth Day on Wednesday, and due to the coronavirus pandemic, people have been asked to post their favourite photo of any natural landscape or children's drawings of the Earth, accompanied by the hashtags #earthday2020 and #ypen on their social media accounts.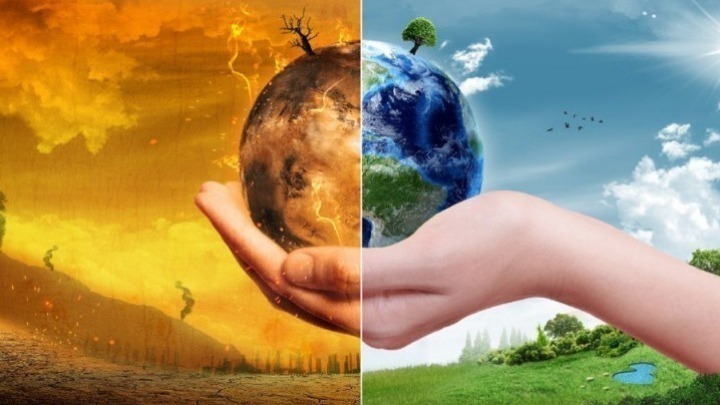 As te Environment and Energy Minister Kostis Hatzidakis stated: "This year, we are celebrating international Earth Day by staying at home. Despite the unprecedented things we are experiencing because of coronavirus, let's not forget the basic concepts that are intertwined with our life, the Environment, our Earth. Because we have not stopped thinking about all things that concerns us. Those who wish, I invite you to participate in an online - due to the circumstances - action. With a photo or a child's drawing of the Earth. After all, every citizen is an ally for sustainable development and we want to act together for the Earth and the environment, for climate change, for the future of the planet. It is our common cause and responsibility."
Every year for the last 50 years, events are held on April 22 around the world to celebrate Earth Day. To date, one billion citizens have expressed their awareness of our common home, Earth. Especially this year when we are forced to stay at home to protect our lives, as well as those of our fellow human beings, the manifestation of our awareness of the Earth, takes on a very symbolic character. We are far from each other but we care just as much because we live together in the same house. The earth.