Hundreds of traps on floating platforms are to be placed in two protected areas, in the Prespes Lakes and the Lake of Kastoria, as well as the banks of the Aliakmonas River, to catch wild minks that have escaped into the environment. Minks are an alien species for the region and have caused huge damage to the environment after large numbers were released into the wild, with substantial repercussions for bird life.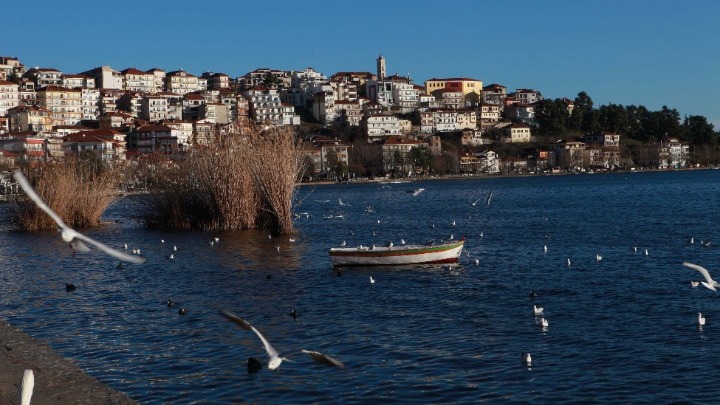 In the context of the European programme LIFE ATIAS, which has a total budget of approximately 2 million euros, the trapped minks will be killed instantly with an air gun and will afterwards be transferred for analysis to the Aristotle University of Thessaloniki, which is in charge of the programme.
LIFE ATIAS, which began on September 2, 2019 and will run until the end of September 2022, aims to address the threat posed by alien species by developing early warning and information systems for mammals in northern Greece.
The problem with the minks became very serious when 50,000 minks at a breeding unit in Siatista and Hiliodendro were released by animal rights activists in 2010.
"The minks exhibit bloodlust as they kill without needing to eat. It is indicative that if they get into a henhouse they will kill all the hens and they are a constant threat for bird life with their attacks on islets where pelicans and cormorants nest," explained Dr. Dimitris Bakaloudis, assistant professor at the AUTH School of natural environment and forestry. According to Bakaloudis, the exact size and distribution of the current mink population is unknown as several of the individuals released were caught or found dead, while others survived and started to reproduce.
"Our aim is the protection of biodiversity, the restoration of ecosystem services and the improvement in the protection status for the species in NATURA 2000 areas," said the professor.