Nancy Pelosi, the speaker of the US House, on Monday endorsed Joe Biden, becoming the latest top Democrat to officially back the former vice president in the race for the White House.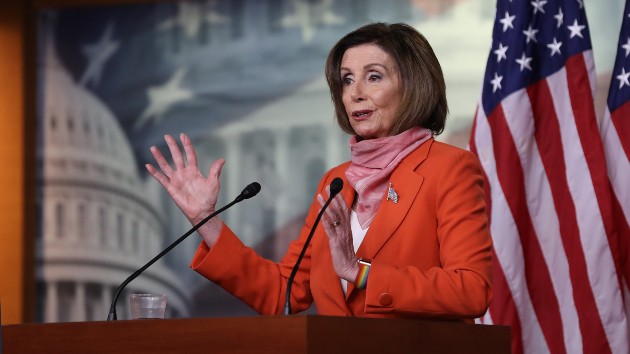 In a video message, Pelosi said Biden would be an "extraordinary president" who "knows how to get the job done."
"As we face coronavirus, Joe has been a voice of reason and resilience with a clear path to lead us out of this crisis," she said, calling him "the personification of hope and courage, values, authenticity and integrity."
Biden has enjoyed a slew of prominent endorsements since left-wing Senator Bernie Sanders bowed out of the Democratic presidential primary race and backed Biden, leaving the 77-year-old as the party's presumptive nominee to take on President Donald Trump in November's elections.
Former president Barack Obama threw his weight behind his one-time vice president in mid-April, followed by Elizabeth Warren, the last of Biden's top rivals to formally support him.
The Democratic primary process lasts until June, when Biden is set to officially secure the nomination at the party's convention.
One key issue to be watched is how he will try to woo the left wing of the party, with a small but vocal segment of Sanders' supporters sceptical of the centre-left Biden, who is seen as an establishment figure.